Conservation Reserve Enhancement Program
​CREP pays the expenses to establish the buffer
​
CREP is a voluntary program that pays landowners to establish forested buffers along streams where riparian habitat is a significant limiting factor for salmon. In addition to providing fish and wildlife habitat, buffers of native vegetation help protect water quality, stabilize stream banks, reduce erosion, lower water temperatures, and provide attractive borders for privacy and protection.
​
​
​Land enrolled is removed from production under a 10 to 15 year rental contract.

Landowners are reimbursed 100% of the costs.

Buffer design ranges from 50-180ft.

Owner receives annual payments.

Technical assistance provided to design, install, and maintain buffer.
Land must be adjacent to a salmon-bearing stream.

Land must not be currently functioning as a forested riparian buffer as determined by the SCD technician.

Land must be able to support native trees and shrubs.
A Resource Specialist will complete a site assessment of the property.

Discuss options and receive estimated rental rate.

Land must be able to support native trees and shrubs.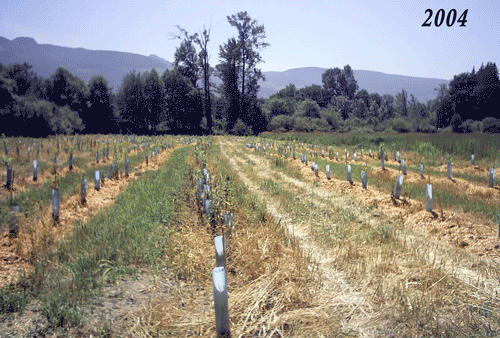 Links
​
Look up your soil type with this interactive Web Soil Survey mapper provided by the Natural Resources Conservation Service.
​
​
United States Department of Agriculture Farm Service Agency - CREP